Plateau People – David Shewchuk, Senior Vice President of Pre-Construction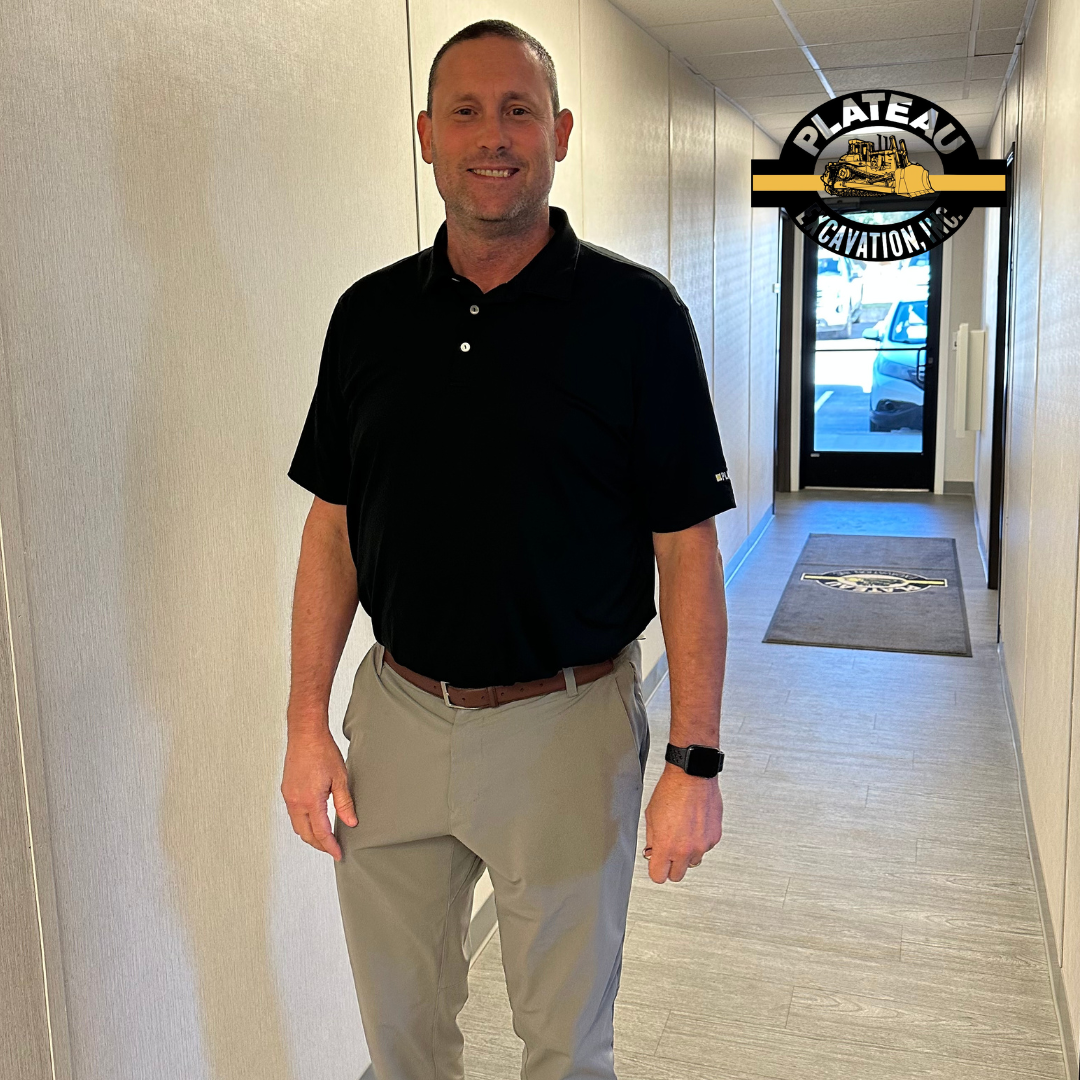 With a strong foundation built on people, quality craftsmanship, and innovation, Plateau Excavation has become a leader in tackling advanced, large-scale and complex site development projects, but it is our people that truly make the difference and have moved the company forward.
How many years have you been at Plateau Excavation? I am just wrapping up my 22nd year. The first 10 were with Aiken Grading, and the last 12 have been since Plateau acquired Aiken.
What's your job title? Senior Vice President of Pre-Construction
What exactly do you do at our company? I oversee most of the estimating and bidding for the company and then work with the Project Managers and field teams to assist with plan changes and scope questions.
So far, what has been your favorite project?  My favorite project goes back 11 years ago to when I was estimating and managing projects. The project was the Amazon Distribution Center in Murfreesboro, TN.  It was a project that had a large quantity of rock and an extremely aggressive schedule.  Our crews literally worked 24-hour shifts for the first 8 weeks of the project to meet the building pad turnover dates that were required.  It really showed me what dedicated employees Plateau had, and what the company was truly capable of.
How would you describe your team or the people you work with? I couldn't ask for a better group of people to work with day in and day out.  We get along like a family, and they are the reason that this job is so easy to enjoy.
What advice would you provide to someone interested in getting into this industry?  Have a strong work ethic and be willing to learn daily.  There are so many challenging aspects to site work, and no two jobs are the same.
What is your favorite aspect about your job, Plateau, or the industry?  All of the great relationships that have been formed over the years, from co-workers to subcontractors and clients.  I've definitely made lifelong friends along the way.
What drew you to Plateau originally?  I worked for a local municipality in the transportation field.  Brad Carroll was one of my co-workers and the county commissioner bought Aiken Grading.  When he bought the company, he hired Brad, and one year later Brad recruited me to the company.  I always had plans to work in the civil engineering field but did not think it would be in the actual construction sector.
What is something unique about you (a fun fact) that few people are aware of?  I am a huge dog fan. I've had one or two dogs in our house since before I was married.  I really enjoy when co-workers bring their dogs in for a day.  It really livens up the office.
Anything else to share?  I'm not just a dog lover, I also love the Dawgs. Go Dawgs!!
Have a strong work ethic and be willing to learn daily.  There are so many challenging aspects to site work, and no two jobs are the same.