Plateau's principles of hard work, honesty and loyalty are woven tightly through the history of Plateau Excavation and still stand firm today. Standing true to our values and consistently delivering outstanding project results, we are now one of the nation's largest and most technologically advanced site infrastructure improvements contractors.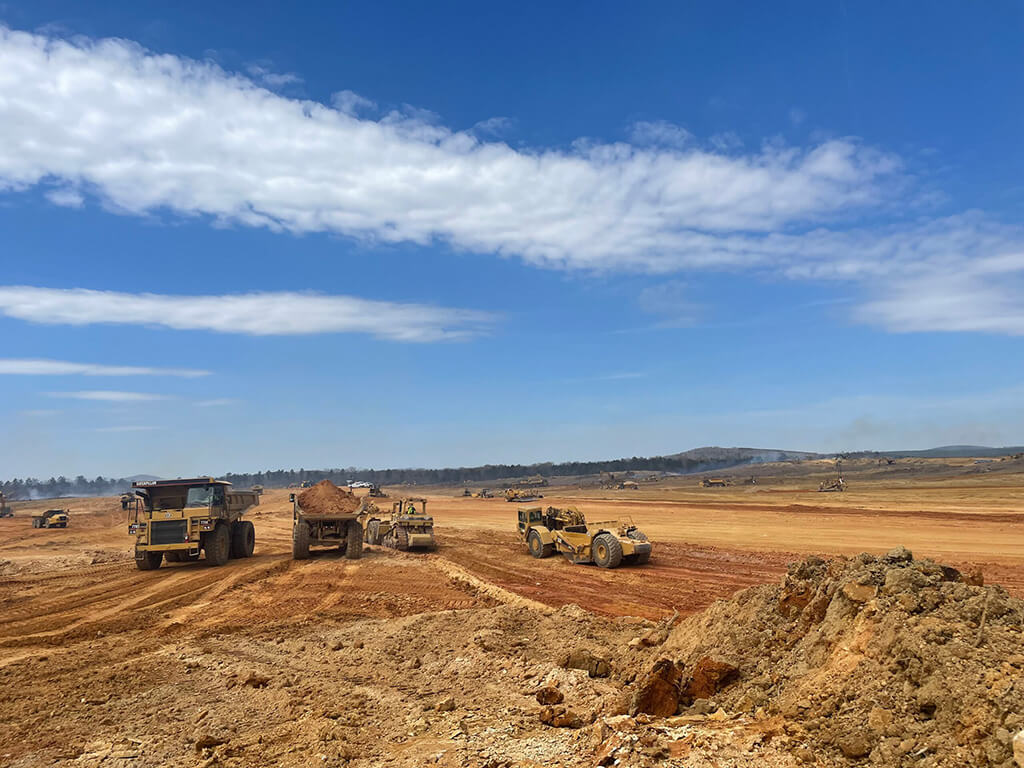 Laying a Firm Foundation
Founded in 1983 by Greg Rogers, Plateau Excavation began with leased machines and small jobs. Following the banking industry crisis of the early 80s, Rogers saw opportunity in the rapid growth of the Atlanta area and dove headfirst into excavation. Plateau's growth started with grading streets in budding subdivisions and parking lots for shopping malls while relying on solid knowledge of finance and business growth. Through hard work, late nights, strong mentorship relationships and unbreakable spirits, Plateau Excavation grew steadily to become the top construction and excavation company in the Southeast.
The early days of Plateau Excavation set the tone and spirit in which the company still operates today.
Growth Through Technology
While the company quickly took off and started earning larger scale projects, such as building large industrial and commercial sites in rapidly expanding Atlanta and the grading of Sugarloaf Golf Course, home of the PGA Tour, it was the early adaption of new technology that helped set Plateau apart.
In 2003, Plateau installed our first GPS guidance system on a Caterpillar D6 dozer, changing the future of our excavation and construction business.
Plateau became a pioneer in the market, allowing GPS to perform fine grading operations and creating cuts within a tenth of an inch while embracing the future of grading long before competitors.
Now Plateau is constantly embracing new technology to remain a leader in the industry with the ever-changing infrastructure demands and fast-paced timelines.
Building Foundations with the Future in Mind
Plateau hasn't just embraced technology in our own fleet; we have also become pioneers in building toward technology. As demands for data centers and fulfillment centers have emerged, Plateau has stepped in to build distribution centers across the Southeast as well as prepare two-million-square-foot distribution facilities for large retailers. Other projects have included railways and highways to the ports of Savannah and Brunswick, as well as Hartsfield Jackson International Airport.
Truist Park, formerly SunTrust Park at The Battery Atlanta
If Plateau Excavation has a signature project – one that stands out because of its visibility and its importance to the Southeast as well as its complexity – that project would be Truist Park, home of the Atlanta Braves. The project is unique in the United States, bringing together a Major League Baseball stadium plus a hotel, office tower, apartment homes, concert venue, restaurants and shopping in a single development.
Truist Park might be one of the most well-known projects, but Plateau's body of work contains many award-winning projects, including Porsche Experience Center in Atlanta.
Plateau Becomes a Part of the Sterling Family
In 2019, Plateau was acquired by Sterling Infrastructure, Inc., an industry leader specializing in E-infrastructure Solutions, Building Solutions, and Transportation Solutions. "The rapid growth in e-commerce, cloud computing, and the continuing rise of internet activities makes Plateau, a company that specializes in data center and warehouse construction, a very attractive addition to Sterling's portfolio of businesses," said Mr. Cutillo.
Since the acquisition, Plateau has driven tremendous growth resulting in higher margins in Sterling's fastest-growing segments.
Our Awards Speak for Themselves
With a strong foundation built on honesty, commitment, and quality craftsmanship, the decades-long history of Plateau Excavation sets the groundwork for exciting modern-day awards. While Plateau is honored by every award, we acknowledge that they come as a result of the service and dedication of our entire team.
2023 ENR Report, Plateau is listed as #66 Overall Specialty Contractors in the USA and #3 in The Top 20 Excavation and Foundation Firms. Source
Top 20 Firms
in Excavation
Top 600
Specialty Rank
2022
4
72
2021
3
67
2020
6
104
2019
6
112
2018
6
125
2017
12
134
2016
18
148
2015
14
154
2014
16
212
2013
14
177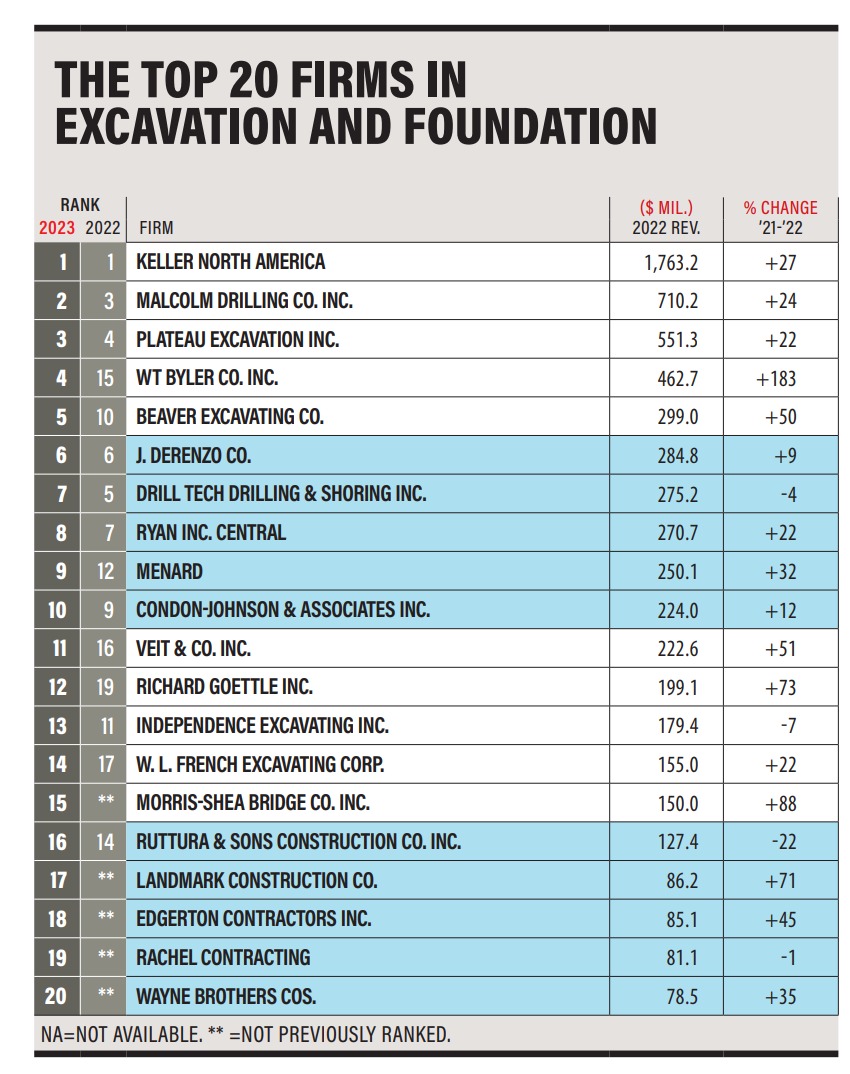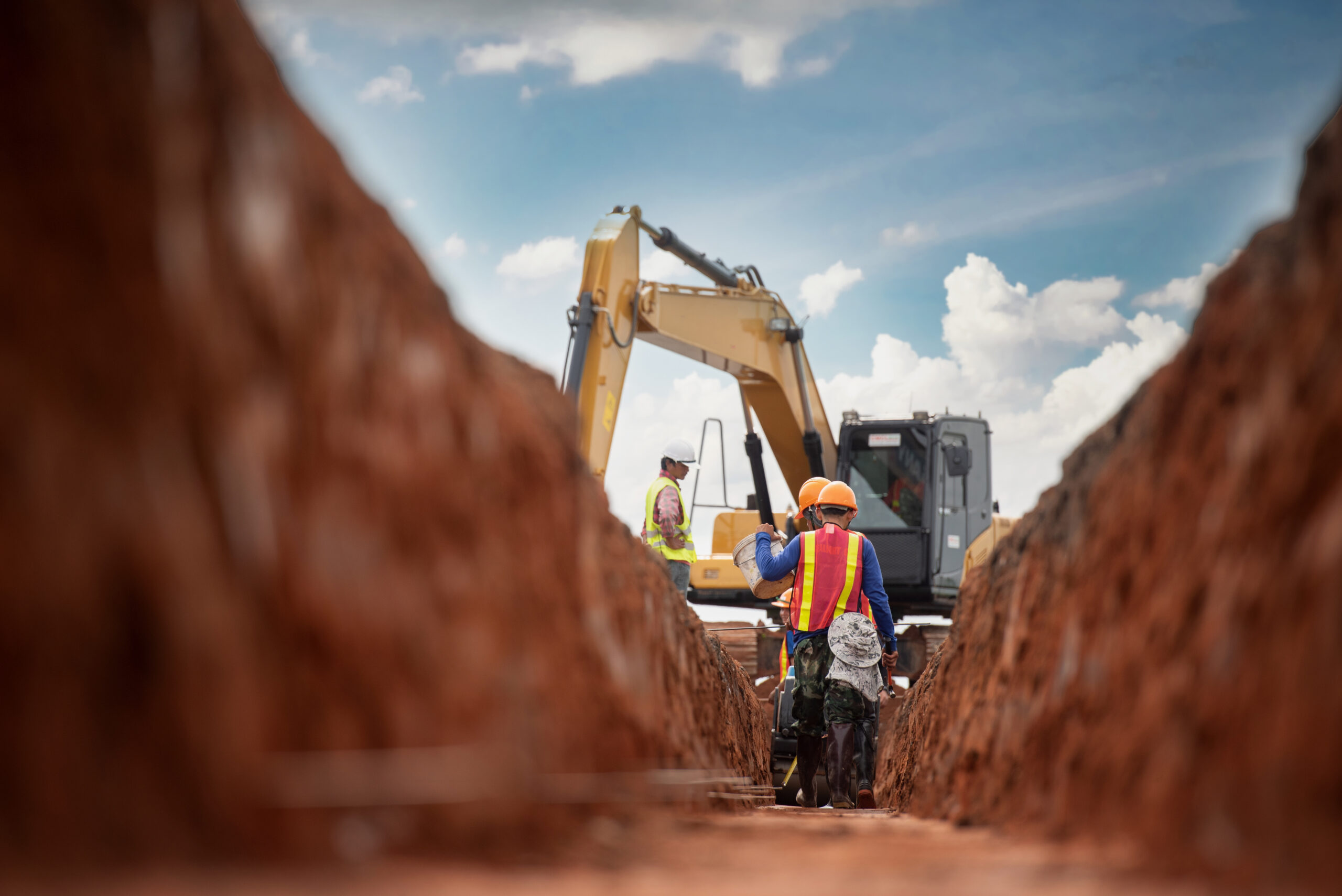 Company Timeline
1983 – Company started
1986 – Federal Paper Board expansion
Early 90's – Started contracting to excavate land for Home Depots and Kroger in rapid Atlanta expansion
1995 – Grading of TPC Sugarloaf, home of the PGA Tour, AT&T Classic, and Champions Tour
2003 – Installed first GPS guidance system on Caterpillar D6 dozer
2009 – Hemlock Semi-Conductor Project helped move Plateau toward industrial jobs
2013 – Avalon project
2015 – Truist Park (formerly SunTrust Park)
2015 – Porsche Experience Center
2016 – Plateau acquires DeWitt Excavating
2017 – Amazon Distribution Center launched
2019 – Plateau becomes a part of the Sterling family
2021 – Baptist Health Care new campus, Pensacola, Florida; QTS Data Centers; Facebook Data Centers
2022 – Amazon Distribution Facilities Launch; Facebook Mission Critical Data Centers
2023 – SK Battery Facilities Expand; Largest Earthmoving Site Hyundai SK in Kingston, GA