Plateau People – Lee Patrick, General Superintendent
With a strong foundation built on people, quality craftsmanship, and innovation, Plateau Excavation has become a leader in tackling advanced, large-scale and complex site development projects, but it is our people that truly make the difference and have moved the company forward.
Today's Plateau People Spotlight is General Superintendent, Lee Patrick: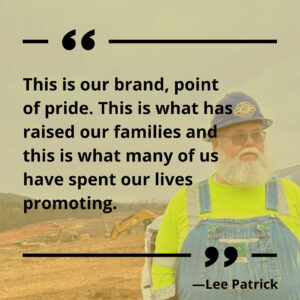 How many years have you been at plateau? 32 years
What's your job title? General Superintendent
What exactly do you do at our company? I manage job sites.
So far, what has been your favorite project? Project hemlock in Clarksville, Tn because I was recovering from an extremely bad illness while at the same time the economy tanked, and we were able to pay overhead and still keep a profit.
What is it about you that most folks don't know? I've managed to maintain a great career while also maintaining a beautiful farm in my home state of Kentucky.
How would you describe your team or the people you work with? Incredible individuals, loyal, dedicated, determined, and loyal people.
What advice would you provide to someone interested in getting into this industry? Make a commitment, apply yourself, give it your best shot, and never fear in making a mistake.
What is your favorite aspect about your job, Plateau, or the industry? Seeing operator, supervisor when he finally sees the full picture and understands all aspects of the job.
What drew you to Plateau originally? And how has Plateau changed since? What's kept you here? Looking for a opportunity, plateau has gone from a small company to a large corporation, the challenge and my employees with their dedication has kept me going and always wanting to move forward with them.
What is something unique about you (a fun fact) that few people are aware of?  I love riding my razor through the mountains, enjoying the scenery, with no stress.
Advice from Lee Patrick:
"The most important lesson I've learned is that it's all about the team, the company, the cooperation. You never stop building from the person who started off a labor to teaching him/her step by step how to be better and more prosperous for themselves and the company."