Safety Tip: Mental Health in Construction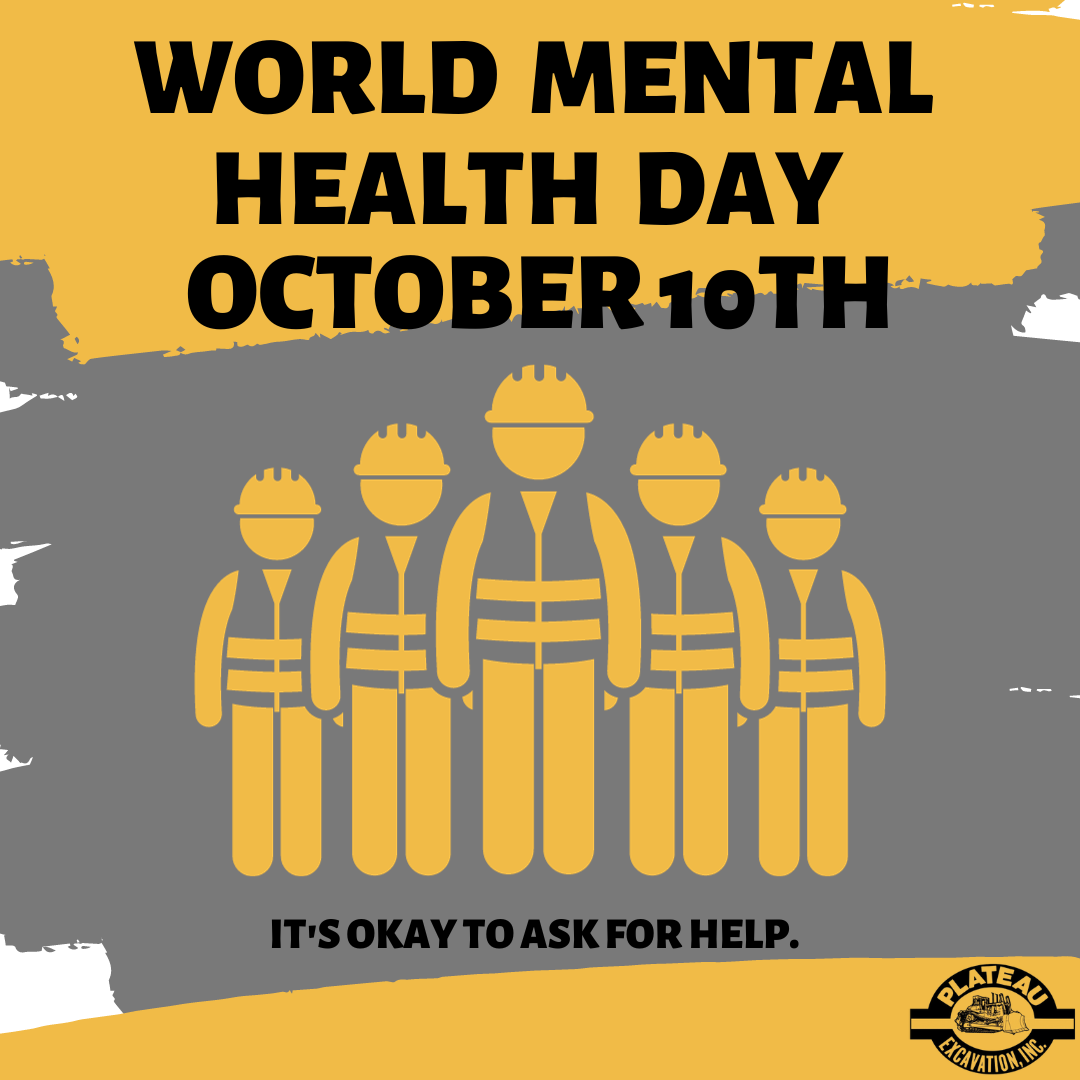 October 10th is World Mental Health Day. World Mental Health Day is recognized across the world on October 10 to generate public awareness about the importance of mental health problems and to empower people so that they may shed their inhibitions and come forward to talk about it. It aims to encourage open discussions on various illnesses along with bigger investments in their deterrence and treatment services.
Construction workers face a variety of threats on the job site. Physical hazards: like slips, trips and falls, and struck-by incidents are some of the most common accidents in construction. Additionally, data shows that many construction workers are at an increased risk of experiencing mental health disorders. There are 45 suicides per 100,000 workers every day in the construction industry, making the construction industry the second-highest suicide rate out of all major industries in the U.S.
There are several reasons why construction workers are more likely to struggle with their mental health. Construction is a high-stress environment, driven by deadlines and long working hours. Anxiety and depression are becoming more common in the industry.
We must not only take care of our physical health but take care of our mental health as well.
Here are key warning signs of someone struggling with mental health issues:
Decreased productivity
Showing up late
Increased conflict with other team members
Isolation from coworkers
Risky behaviors
Difficulty concentrating
Extreme mood swings
Excessive use of drugs or alcohol
Mental health disorders, illnesses, and struggles should not be taken lightly.
Here are some key points to remember:
Utilize Toolbox Talks to address and bring awareness of mental health with workers.
Break the stigma. Mental health is not something to be ashamed of. Acknowledging it and asking for help is the first step in becoming a healthier, happier person.
As with all things in construction, communication is key to combat the struggles of mental health. Feel free to reach out to Plateau's Safety Director, your supervisor, or anyone else that you feel you can count on.
Call 988 The Suicide and Crisis Lifeline from any phone and you will be connected to someone in your area who is trained to assist with any situation you may be having.
If you're having trouble coping with work-related stress,
talk with someone who can help.