Women in Construction Week
We celebrated Women in Construction Week in March.
The National Association of Women in Construction started Women in Construction week in 1998. This year marked the 25th Anniversary of Women in Construction Week. The purpose of this week is to promote and celebrate women in the construction industry.
This year's theme, 'Many Paths, One Mission', celebrates the different journeys women have taken toward the same goal: strengthening and amplifying the success of women in the construction industry.
As part of this mission, we're featuring some of the wonderful women that are part of the Plateau family below:
Leslie Cestedes, QC/QA assistant
"I enjoy being able to be outside, interacting with all the people who work hard, and to see the change on job sites of tons of dirt moving every day."
"My advice for women in the construction industry is don't be scared to be at a place that seems to be only for men, there are a lot of roles that any women can fit in the construction industry."
After seeing her husband enjoy working with Plateau for over 17 years, Leslie decided to join the Plateau family as well 1 1/2 years ago, and we're thankful to have her and her husband as part of the Plateau family.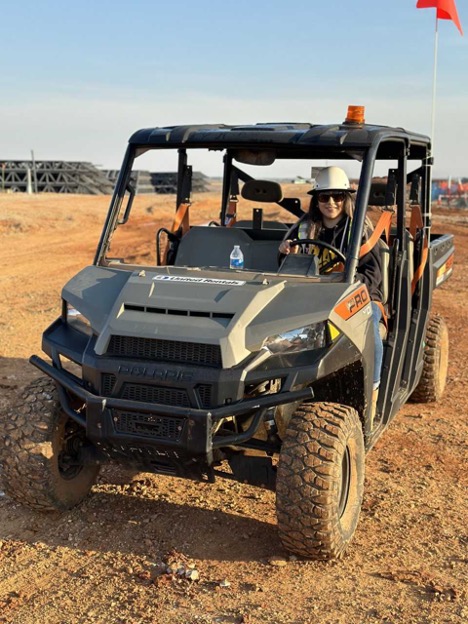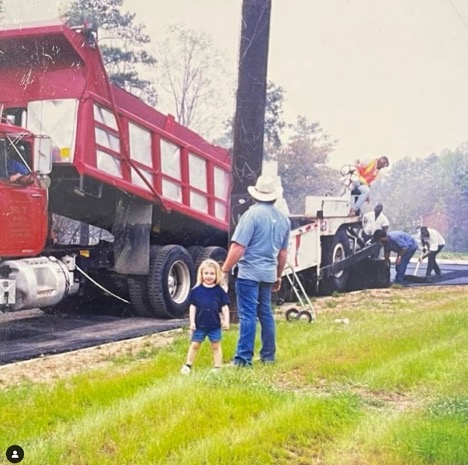 Whitney Touchet, Project Coordinator
"The construction industry was a large part of my upbringing and I feel like it chose me. I was raised in a family owned business and loved attending every OSHA class or training class, attended every site visit, & I learned to operate equipment before I can remember."
"The thing I enjoy most about my job is seeing the developmental process of a site take place. In construction you need the team player mentality to complete any project, and I feel that Plateau is a great example of a team working together as a unit. They're a company based around integrity and a company that prides themselves in the work they do."
"To any woman in construction, don't let fear hold you back from working and advancing in this industry. Ask questions in the field and observe everything. Be confident in the job you do."
Christina Bannister, QAQC Manager / APM
Christina chose this career for the challenges and changes that can push her to her highest potential while changing the world, environment and having a hand in producing a product.
"I enjoy being able to witness a group of people coming together to supply different aspects to correct an issue or problem. Seeing the team work is amazing when you have a great group of people."
Her advice to other women in the industry or who are wanting to start a career in this industry is to "Be yourself and ask questions. Set goals weekly and stick with it."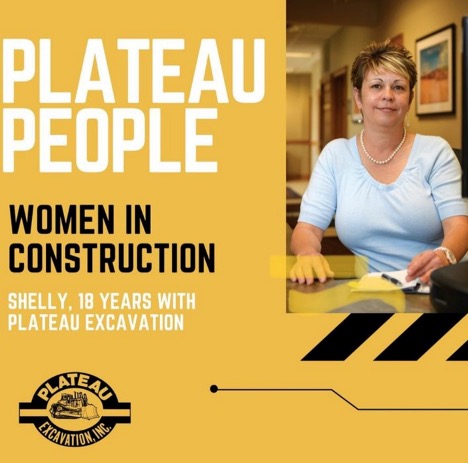 Shelly McCoy, Payroll Administrator
"I enjoy interacting with the different employees and getting to know them. I am proud of my communication skills I've developed over my time in my role. I pride myself on being an advocate for employees by understanding their needs and finding solutions."
"I enjoy working in this team environment. We have strong company culture. We have purpose, we have success, we have opportunity. The list goes on."
"My favorite aspect of my job is everyday presents me with a different challenge. It means that I've had an opportunity to gain an understanding of this industry and develop my problem -solving skills."
Shelly's advice to other women:
"Break free from stereotypes. Let opportunity in. Ask questions. Be yourself. This world is big enough for all of us. You can do anything that you set your mind to.
Focus on doing your job so brilliantly that those standing in your way have no choice but to get out of the way or get run over!!"
While moving earth is our business, building relationships and trust is equally important. It's why we constantly look for ways to do and be more for our employees, communities, and customers. We're thankful for all of those who are part of the Plateau family.
Looking to join the team? Head over to our careers page for open positions!